The China Airlines A321neo fleet will feature a freshly customized flat-bed product on board. Premium travelers will find the Stelia Equinox seat up front, delivering a fully flat bed and other comfortable amenities.
This seat will no doubt contribute widely to passenger comfort on regional routes, complying with China Airlines' tradition of excellence.

– Thierry Kanengieser, VP Cabin Interior STELIA Aerospace
---
---
Among the features included in the seat design:
A spacious 180-degree full flat bed with an enlarged bed width of 22.5 inches
Retractable telescopic partitions between seats for enhanced privacy
A personal storage area under the TV screen, whose door transforms into a small
cocktail table
A new LED control panel allowing the passenger to electrically adjust the seat and
maximize comfort throughout the flight
Inductive charging for mobile devices
Night mood lighting projections around each passenger's head
Stelia also highlights customizations performed to the forward monuments in the cabin to increase storage space for the airline.
---
---
The 2-2 seating arrangement does not offer direct aisle access for each passenger. On the plus side, however, China Airlines did not choose the Equinox 3D model that goes high/low with footwells to further increase cabin density. While an interesting and creative approach to improving seating density, the Equinox 3D found its share of less-than-satisfied passengers and airlines alike.
China Airlines currently expects to debut the A321neo on the Taipei-Hong Kong route at the end of March. By mid-Summer, with additional aircraft deliveries, the carrier expects to operate the type to more than a dozen destinations across its regional network, per Cirium route data.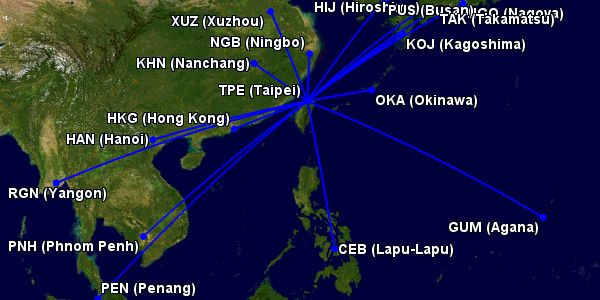 ---
A favor to ask while you're here...
Did you enjoy the content? Or learn something useful? Or generally just think this is the type of story you'd like to see more of? Consider supporting the site through a donation (any amount helps). It helps keep me independent and avoiding the credit card schlock.
---