Putting proper business class seats on a single-aisle plane is not a new concept. There are a couple dedicated configurations (e.g. British Airways A318 and Privatair 737s) and there are plenty of mixed configurations, but mostly 757s and A321s. Dubai-based LCC flydubai introduced its latest 737 MAX layout at the Dubai Air Show last week and the new flydubai business class cabin is a stunner. It also has the potential to significantly alter the aviation market in the Middle East thanks to evolving relationships.
The new flydubai business class cabin
The flydubai business class cabin itself is impressive. It features the Vantage seat from Thompson Aero and its staggered layout. The three rows deliver ten seats, two of which are "solo" in their row for increased privacy. The 737 fuselage is slightly narrower than the A321 where this same layout is used for JetBlue's Mint product but not so much so that I expect the flydubai business class seats to be particularly tight.
The new seats will fly on the 737 MAX, displacing a 2-2 recliner layout on the carrier's 50ish 737-800 aircraft and will be part of the massive wave of new deliveries coming from Boeing. Flydubai's MoU announced at the show covers 175 firm orders and 50 options on the type. The airline's total backlog is north of 300 aircraft with deliveries slated through 2029.
The new cabin layout and particularly the switch to lie-flat beds is especially significant as flydubai expands its route network. The carrier is not only adding new destinations but also stretching the distances its 737 fleet will fly. Bangkok, Prague and Zanzibar are some of the expected early routes for the type, all 5ish hour flights or longer. Which is not to say that all five hour flights need a lit-flat bed to be comfortable, especially for what has historically been a LCC operation. But a transformation is coming to the Dubai aviation market and this is a significant step on that path.
---
---
The transformation
The UAE government, sole shareholder in both Emirates and flydubai, wants tighter cooperation between its two airlines. Some of that comes on the back end, with coordinated operations and even potentially loyalty programs or marketing. But on the operational side things are a bit different. Emirates is arguably a massive LCC, especially in the economy class cabin, given its operating economics. But it doesn't market that way. Flydubai mostly does, but Emirates CEO Sir Tim Clark sees it as "essentially low cost but more hybrid. They have business, they have lounges, they have a frequent flyer program." The two are surprisingly similar and the synergies could be massive.
Clark sees huge potential with that effort:
Therein lies an opportunity. We can merge the seemingly different business model. We can converge our low cost-ish product with theirs. We can supply low cost and full service on the same airplanes. That's pretty smart, if we can make it work.
A key component to this success will be to "strip out what we cannot do together" according to Clark. In this case the carrier is adding something in – lie-flat business class – but that strips away one of the significant differences in the premium cabin between the two carriers. A customer can now trust that a premium ticket will have a similar hard product standard, even if it includes a flydubai business class segment. Some might argue the product is an improvement on existing Emirates wide-body offerings, with fully flat and no middle seats from day one.
---
---
A new take on route planning
Being able to sell the products in that manner is important but so is what the new aircraft mean in terms of route planning for the combined operation. The new aircraft will be pushed further afield from the Dubai hub. They will also open new, smaller markets for the combined operations. Today Emirates' fleet is spectacularly limited at the smaller end. The carrier's 787-10 order during the show will help on that front, but those aircraft are ideal for 7-10 hour flights. Mixing in the 737MAX fleet flying under the flydubai brand gives regional routes up to 6 hours away a smaller option as well. And with the new premium cabin those passengers receive a more consistent product.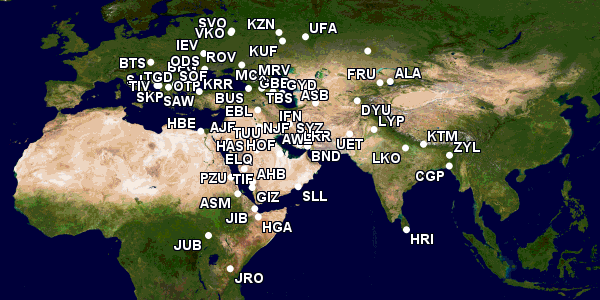 Today the flydubai route map covers nearly 60 destinations that the larger Emirates airplanes do not touch. Another 30+ are served by both airlines.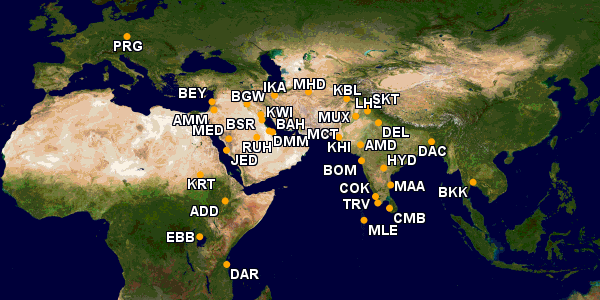 IATA continues to predict Africa as a rapidly growing market in the coming decades. Central Asia continues to grow as well. And tertiary markets in the Indian subcontinent show promise, assuming the necessary route authorities can be secured. Many potential destinations sit within the 737MAX range from Dubai.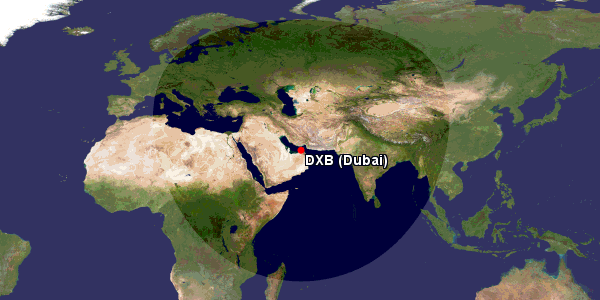 Read More:
---
A favor to ask while you're here...
Did you enjoy the content? Or learn something useful? Or generally just think this is the type of story you'd like to see more of? Consider supporting the site through a donation (any amount helps). It helps keep me independent and avoiding the credit card schlock.
---