Aer Lingus passengers now have the option to purchase a "business class" seat on many short-haul routes. The carrier officially launched AerSpace, a product initially announced in 2015. AerSpace is a EuroBiz-ish offering with a blocked middle seat on board and other amenities for passengers. The new product takes flight on September 1, 2019; tickets are on sale now.
It is not a proper business class and Aer Lingus knows this; it even markets it as a category within the economy class fares rather than as a separate business class fare. Still, the amenities on offer compare well with similar products from other operators within Europe.
---
---
In addition to the blocked middle seat AerSpace passengers will receive complimentary food and drink on board. Rather than a special menu Aer Lingus chose to comp selections from the existing Bia buy-on-board selections. Priority boarding and (theoretically) dedicated overhead bin space are also part of the on-board benefits.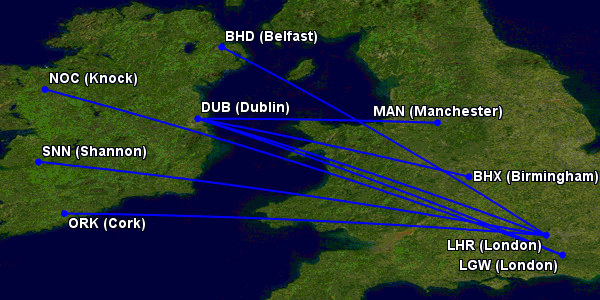 On the ground passengers receive fast track security, lounge access and priority boarding. AerSpace customers are also eligible for complimentary standby for earlier flights as well as full flexibility (including refundability) of their tickets.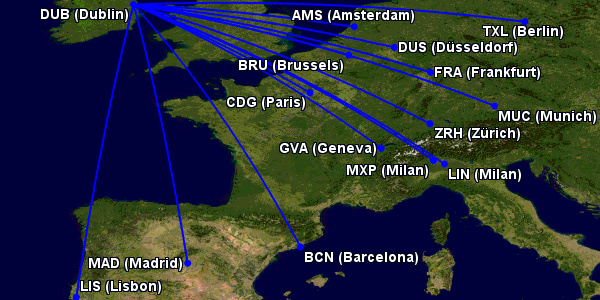 ---
---
Passengers traveling business class on transatlantic routes with Aer Lingus will receive access to the AerSpace seats on the short-haul segment as part of their ticket.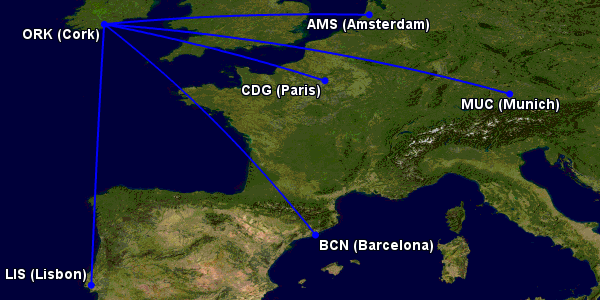 In addition to the AerSpace launch Aer Lingus is also expecting to bring its new A321LR aircraft on to continental routes when they enter service later this year. Those aircraft will be fitted with a proper premium cabin for the Transatlantic flights and that lie-flat seating "presents the opportunity to enhance the guest offering on the Dublin to Europe leg in the form of our lie-flat seating," according to a company spokesperson.
No announcements have been made yet on which route(s) will see the new LRs flying into the continent nor how that product will be marketed. Given that AerSpace is not sold as business class it seems likely that a different marketing scheme will be necessary.
Hartford, CT continues to be the expected TATL launch route, with service on the A321LR now slated to begin on 2 August 2019.
---
A favor to ask while you're here...
Did you enjoy the content? Or learn something useful? Or generally just think this is the type of story you'd like to see more of? Consider supporting the site through a donation (any amount helps). It helps keep me independent and avoiding the credit card schlock.
---