As domestic travel demand rebounds in the US and international borders generally remain closed the US airlines are reshuffling their wide-body operations. Many routes that typically operated with a single-aisle aircraft in the before times are scheduled to see twin-aisle service in the coming months.
Here's where you can find them flying.
---
---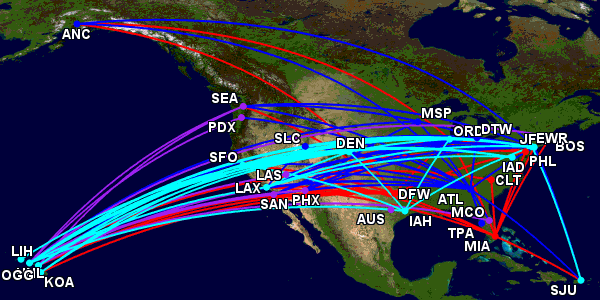 The significant service to Hawaii is no surprise but many of the mainland routes are less common.
Growth in the major mainland markets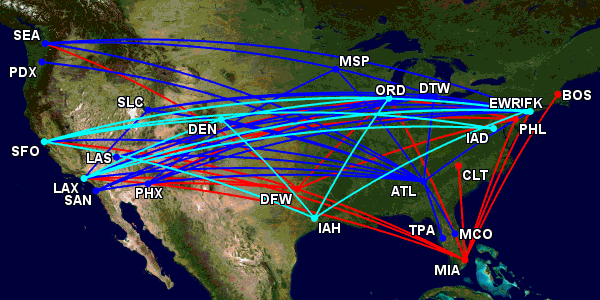 Back out the hub-to-hub routes and there are a handful of very interesting trends that show up.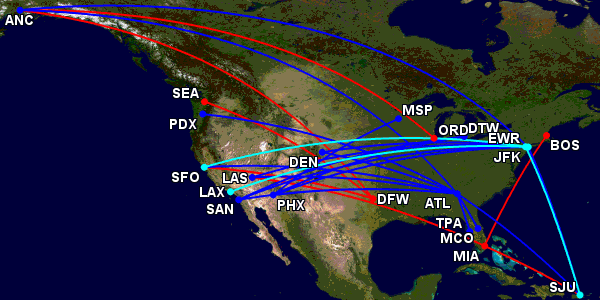 Delta Air Lines currently plans the most wide-body routes by a wide margin. The carrier aims to feed key Sun Belt markets from its hub in Atlanta, of course. But its hubs at Detroit, Minneapolis-St. Paul, and JFK also see an increased number of twin-aisle options to San Diego, Phoenix and Las Vegas.
Anchorage is also pulling in a nice boost of wide-body service this year, with both Delta and American Airlines planning multiple routes.
United Airlines is arguably the straggler under these parameters, with just the new JFK transcon routes planned, plus San Juan service from Newark. The carrier continues to operate more cargo-only flights than the other majors, explaining part of this positioning. The carrier is also dealing with the grounding of many of its 777s thanks to the Pratt & Whitney engine issues.
Hub connectivity is huge
In the before times US carriers would occasionally rotate a wide-body aircraft between hubs, typically to position it for onward international traffic. The current schedules, however, show massive twin-aisle connectivity between the hubs for all of the US3.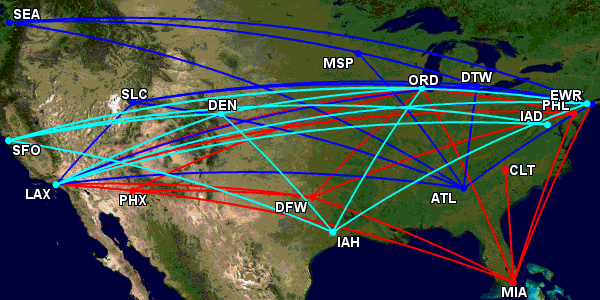 Wide-body domestic routes by airline
American Airlines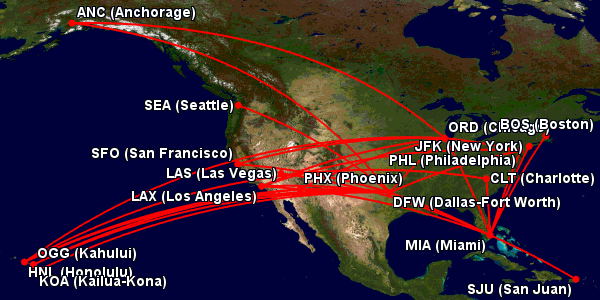 Delta Air Lines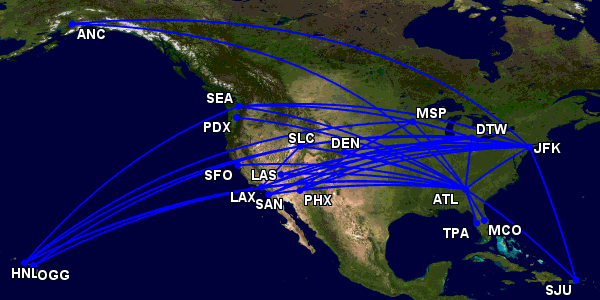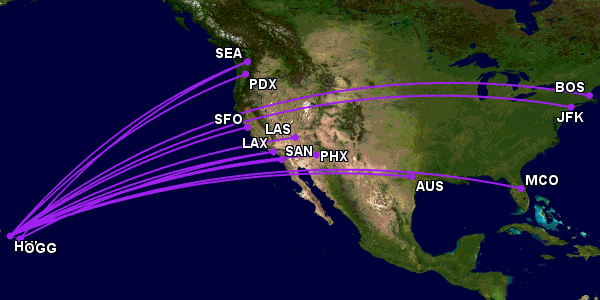 United Airlines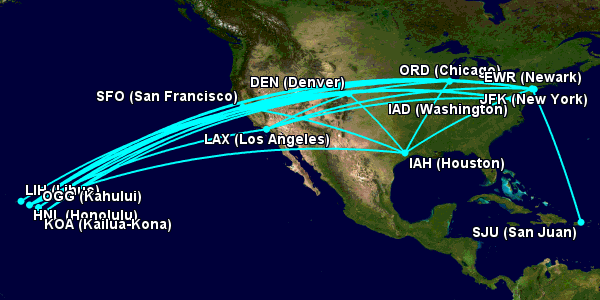 ---
A favor to ask while you're here...
Did you enjoy the content? Or learn something useful? Or generally just think this is the type of story you'd like to see more of? Consider supporting the site through a donation (any amount helps). It helps keep me independent and avoiding the credit card schlock.
---