Even with some significant limitations, the new Frontier GoWild! unlimited-ish travel pass is capturing plenty of attention. Just one day after launching the product, however, the airline substantially improved the offering, while also extending the initial pricing discount.
The revised terms for the pass now allow for international travel. Passengers will still be required to pay taxes and fees – and these can be substantial in some international markets. But the base fare will remain just a penny for those trips.
---
---
Perhaps even more significant, however, is that international trips can be booked 10 days in advance, not just one.
Now passholders looking for a weekend getaway can plan ahead, knowing before they leave that a return seat will be available. While this helps put travelers at ease, it is also likely a necessary adjustment to the program terms. Many countries require proof of onward or return travel before allowing tourists to enter. The one-day advance purchase limit would make that an impractical solution.
Moreover, many of the routes are not offered daily, so the ability to plan out for the future return date is more valuable.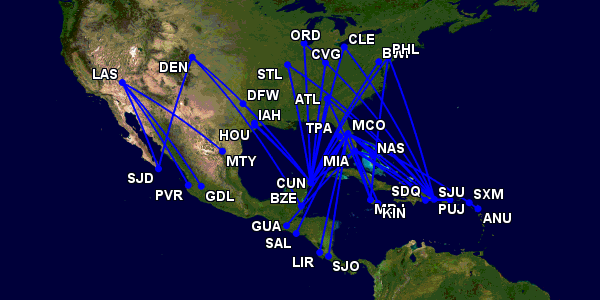 ---
---
For those living in a Frontier hub, particularly near Orlando or Miami with a number of international destinations available, this now looks like a much mote compelling offer.
Still, the blackout dates and lack of clarity on which inventory will be eligible mean consumers should be carful with the considerations.
---
A favor to ask while you're here...
Did you enjoy the content? Or learn something useful? Or generally just think this is the type of story you'd like to see more of? Consider supporting the site through a donation (any amount helps). It helps keep me independent and avoiding the credit card schlock.
---